Preparing for my Return: Haitian Economic Research and Development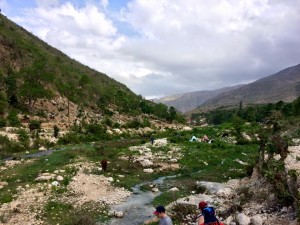 I have already been to Haiti once before in May 2015. At that time I was part of a small group of people trying to tackle a very large issue: the Haitian economy. This is how Bama HERD (Haitian Economic Research and Development) was created. Our goal is to teach Haitian citizens computer, business, and entrepreneurship skills to provide economic empowerment and help with the creation of start-up companies in Haiti. Ever since then our group has been growing steadily and we have been preparing greatly for our next trip from December 13th, 2015 to December 19th, 2015.
During the first trip I was simply a student volunteer who was assigned research on our excel teaching materials and taught all of our lesson plans to two Haitian citizens the week we were there. For this trip I have taken a more administrative role by helping our team leader manage all of our team members, travel itinerary, and general Haiti research. According to my fellow team members I am the "Logistics Manager" of the group. It has been reasonably stressful at times trying to manage all of the information and people but at the same time it is fulfilling. I have a tremendous amount of pride in the work that I am doing and I just hope that others will be able to find the value in what we are trying to achieve.
"Give a man a fish and you feed him for a day; teach a man to fish and you feed him for a lifetime."