As I write this, I am avoiding studying for my four impending midterm exams for my classes I am taking abroad here in Barcelona, Spain. I am also in shock that I am already halfway through my semester abroad. Although it seems like I have not seen my family or been in the US in such a long time, these past two months have also flown by. I am in awe of how many new things I have done and seen. A semester abroad is truly unlike anything else you will experience.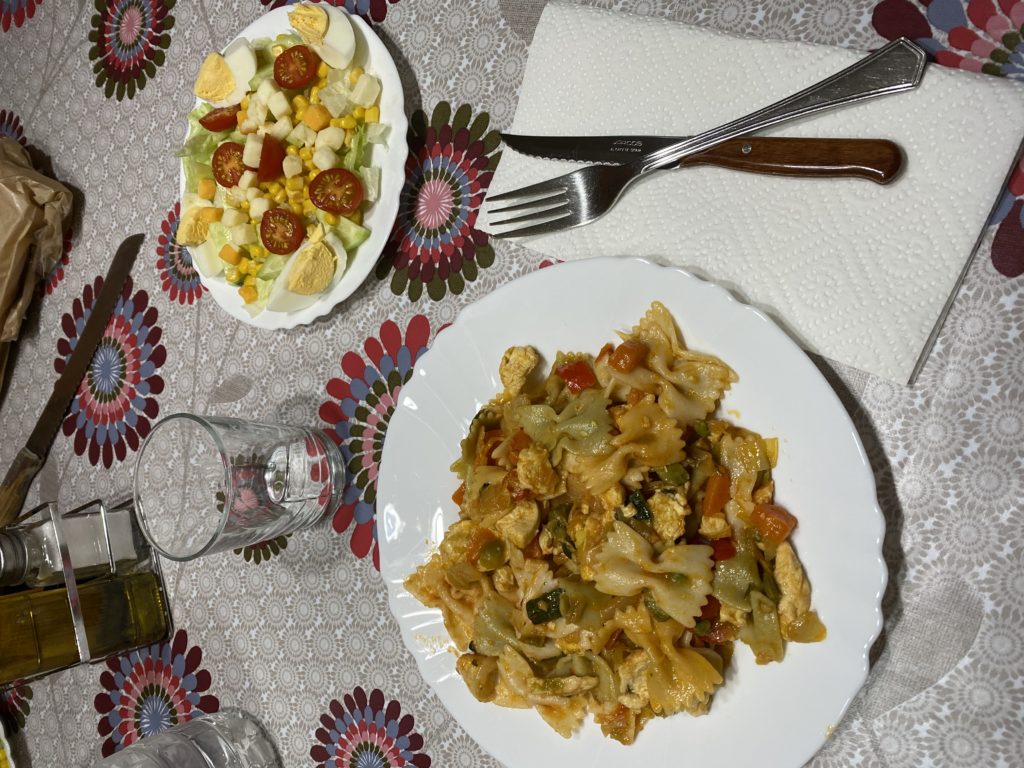 I chose to live in a homestay this semester, and I am more than happy with my decision. Having a mother figure who cooks you meals every day, does your laundry, cleans your room, gives you advice, and helps you to fully immerse yourself in the culture is such a worthwhile experience. If you have the chance to live in a homestay, I definitely recommend it. Many students in my program decided against it because they wanted their own apartment to have their own space, and I totally get that, but for me, the pros of living in a homestay seem to outweigh the cons. Although you get your own space in an apartment, most people I know in apartments here in Barcelona have to share rooms, whereas I have my own room, find, cook, and buy their own food, while I get home-cooked, authentic Spanish dinners each day, and have had trouble with their heating and AC, although that definitely may not be the case everywhere.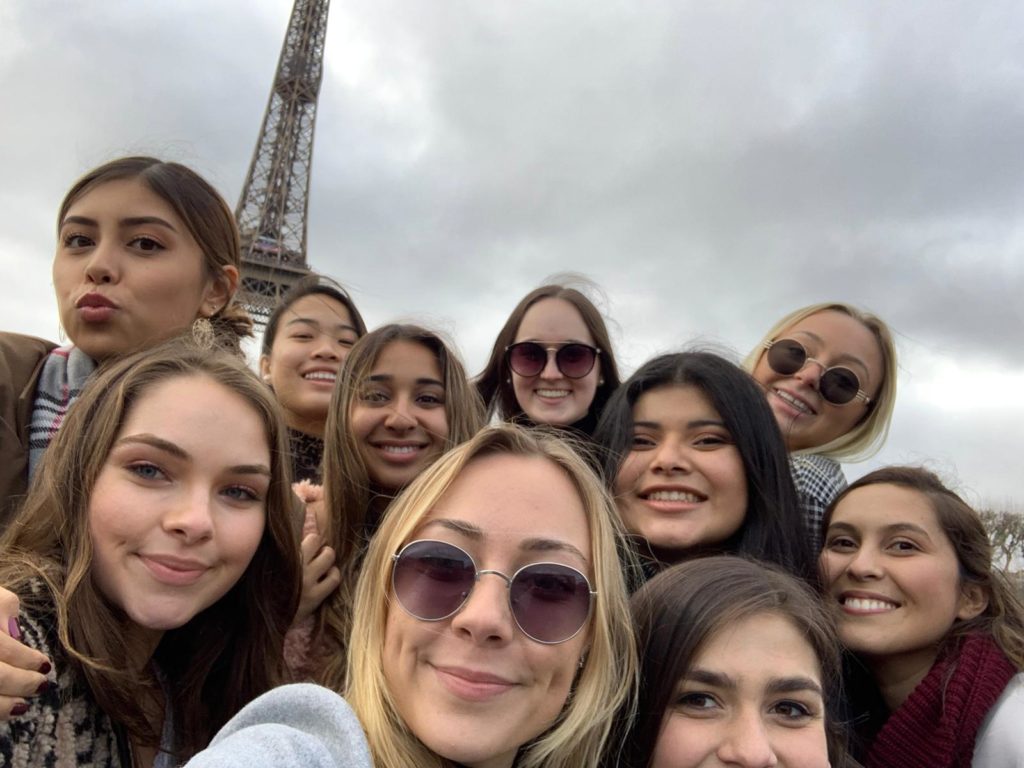 In addition to my homestay experience, I have begun my weekend travels throughout Europe, which has been such an exciting, yet exhausting experience. The first couple weekends, my program, AIFS, planned out day trips to nearby attractions and cities, so that was convenient because I was able to get to know Barcelona better and not worry about planning trips right away. The last weekend in January was my first weekend trip. A group of 10 of us went to Paris, and it was as thrilling as it was draining. Paris itself was absolutely magical to me. It was classy, clean, and filled with people who spoke such a beautiful language. But traveling with so many people, especially on our first weekend trip, was a bit overwhelming. With so many people, it is difficult to make everyone happy with where you go throughout the day and to figure out where to stay. We crammed 8 girls into an Airbnb meant to fit 6 girls with only 1 bathroom, while 2 other girls got their own place to stay. It was definitely a learning experience in that I now know that traveling with more than 4-5 people is not the best idea generally. It is also important to figure out what kind of traveler you are. Some people are great at going to so many places in one day and racing from one place to the next, while others like to take breaks and enjoy the peaceful side to traveling. It is crucial to travel with people similar to you because otherwise, it could make for quite an exhausting trip.
Since my Paris trip, I have traveled to Sevilla & Granada in Southern Spain and Dublin, Ireland, where I met up with my cousin, who is studying abroad in Grenoble, France this semester. I also have plans to travel to Geneva, Switzerland, Nice, France, Monte Carlo, Monaco, Amsterdam, the Netherlands, the Pyrenees, Lisbon, Portugal, Athens & Santorini, Greece, and Rome & Florence, Italy. For each of these trips, I am only traveling with 2-3 other people, which I think will make for much better weekends. Also, I am not always traveling with the same 2-3 people, which I think is also a great idea if you can do this, so you don't get sick of being around the same people each weekend.
After these first 2 months, I have learned that a semester abroad is truly such a fantastically unique experience. It consists of an entirely different lifestyle than most people are used to, requiring a great balance between school, rest, and traveling. Luckily, most professors realize that we are largely here in Europe to travel, so they don't make their classes super challenging. Yet, it is so crucial to sleep, go to the bathroom, and drink water whenever you can because you never know the next time you might be able to do so. In addition, it is totally normal to be homesick. I randomly feel extremely homesick for my family, my friends, my boyfriend, and my home university in general. The important thing to remember is that this is such an amazing experience that not everyone gets to do, so it's worth the 4 months away from your loved ones. They will be there when you return, and a phone call or FaceTime helps so much a couple times a week until then. As challenging as it may seem sometimes, I can honestly say it is truly one of the most unforgettable and extraordinary 4 months of your life.